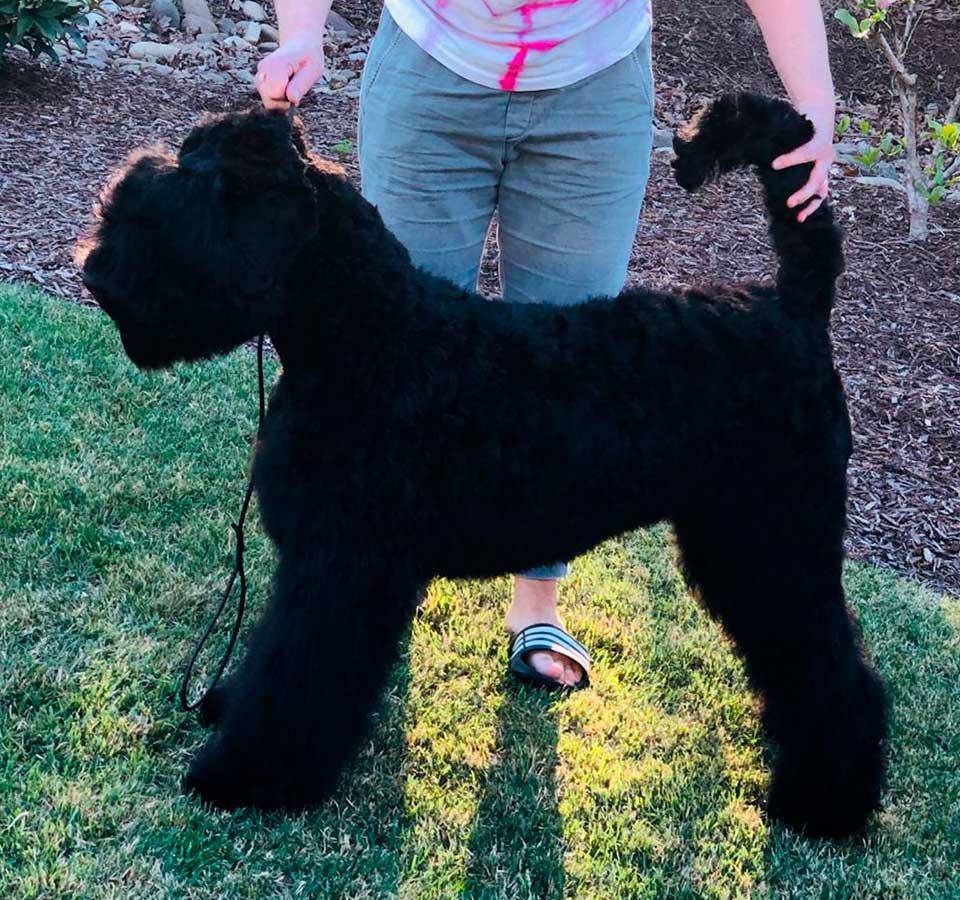 From Sara and Cherif Hafiz
Owners of GENTLE POWER OF MILORD MADDOX aka GROVER
Having had dogs for over fifty years, and exhibited dogs in AKC obedience and confirmation events for over twenty years, we are very familiar with a wide variety of dog breeds and have encountered a large number of purebred dog breeders. Grover, our first Black Russian Terrier (BRT) and bred by Gentle Power kennel, has fast become among the most acclimated and connected dogs we have ever had. Tatiana & Hamlet of Gentle Power kennel are a pleasure to know, and are already among our very favorite breeders.
By way of background, we have had conformation / obedience / rescue dogs of the AKC working, terrier, herding groups, as well as mixed-breed dogs. Having admired the BRT for several years, we came to learn that the breed has a strong capacity for service work. After the passing of our beloved aged Briard, we set out to learn if the addition of a BRT to our family might also support our son as a service dog.
We were fortunate to serendipitously find Tatiana & Hamlet. They are a wealth of information about the BRT breed, and it is clear that their breeding program is built firmly on the principles of sound temperament, good health, and attributes consistent with the breed standard. It is clear that Tatiana's extensive science background is an asset to their breeding program. Likewise of value are Hamlet & Tatiana's practical and intuitive approaches to canine behavior and training.
During our years of experience with dogs, we have unfortunately also seen firsthand how some fraction of breeders can be designing or overbearing in their demands — — from contracts imposing requirements for show or breeding, or co-ownership consents for what should be clear decisions in support of the dog's health & well-being. We were gratified, however, to find Tatiana and Hamlet's support to be extraordinary and expectations well within reason.
Grover has been a delight from the start! He is early in his training as a seizure alert & support service dog. He is already very attached to our son, and connected with our entire family. He is intelligent, engaged, affectionate, gregarious, stunning, and irreplaceable. While Grover's primary roles are in support of our son and settling in as a member of our family, he may likely also see the show ring in the tradition of his striking sire and dam.
We are very pleased with Grover and his place within our family, and truly grateful for Tatiana & Hamlet's care and support in breeding such a lovely dog and matching Grover to us. We highly recommend Tatiana & Hamlet and Gentle Power kennel as breeders of exceptional Black Russian Terriers — — for both the quality of the dogs they breed, and the support they afford to the new homes of their placements.
From Deborah McClung Craddock
Owners of GENTLE POWER OF MILORD KURGAN
It's hard to believe my big boy is a year old! Having Kurgan in my life has been one of it's great joys.
When I decided to add a BRT to my life, I knew from my research how important it would be to get my puppy from a breeder committed to producing the best, healthiest and most stable puppy possible. Numerous phone calls and emails later, my search led me to Gentle Power Kennels. My experience there was outstanding. I was invited to spend the weekend on site, I interacted with the entire litter individually, and met both parents and his Uncle Zeus! I saw where the puppies were born and raised ( in the house, as part of the family). Tatiana and her husband Hamlet answered any and all of my questions and helped guide my selection. And Kurgan, my beautiful Kurgan, came home with me!
Since I brought him home, his breeder has been in weekly contact with me, offering support and answering questions. We have been back to visit a couple of times and they are unfailingly supportive of his progress.
Kurgan himself is all I could ever hope for in a companion. He is beautiful and healthy, smart and responsive, and has a lovely temperament. We started our show career at 7 months and we're doing well until the pandemic. We plan on going back to the show ring when he matures a bit. Currently, we are working on his Rally Novice and his trainers are amazed at how quickly he learns and his willingness to work.
For me, Kurgan is the perfect introduction to a breed I believe will forevermore be part of my life. And hopefully, Gentle Power Kennels will always be part of that relationship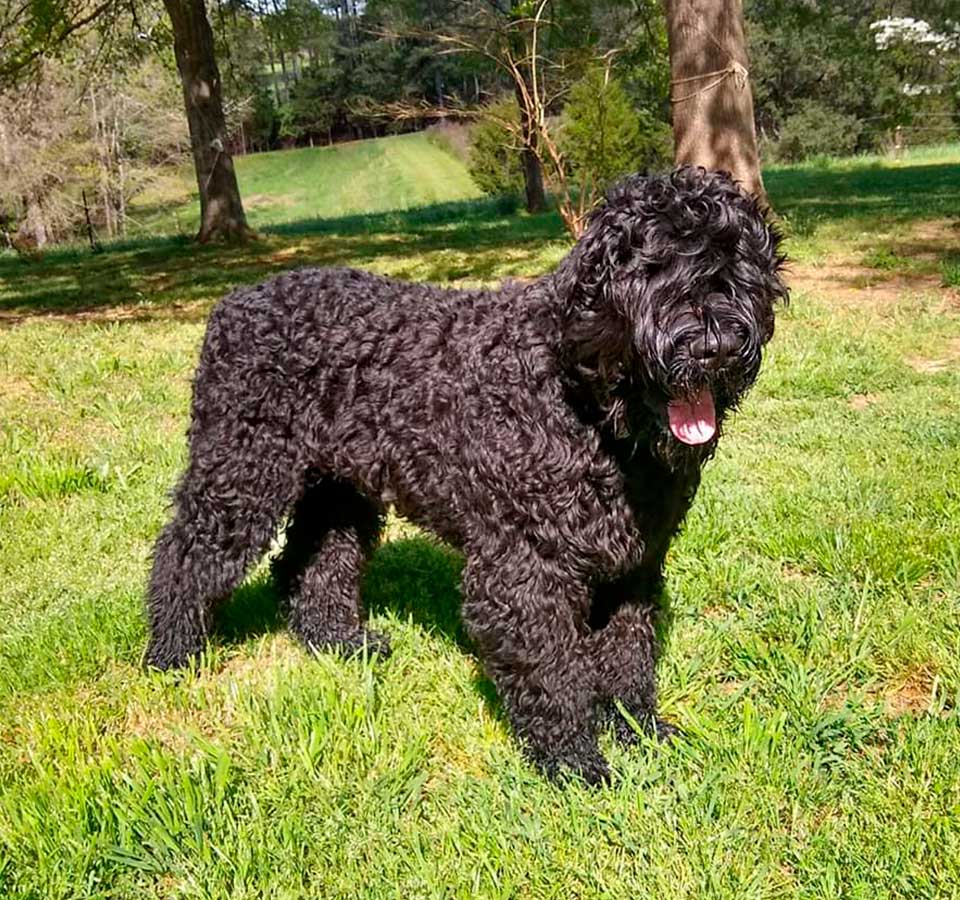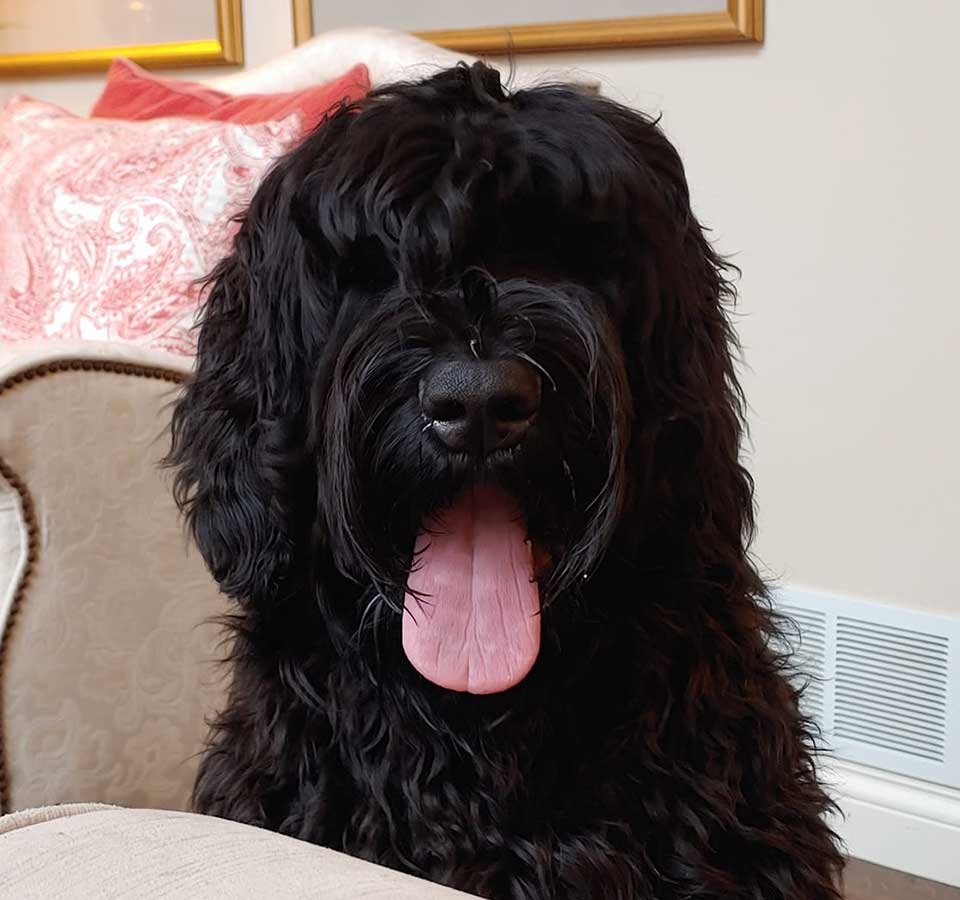 From Kirstin Adolfson
Owners of GENTLE POWER OF MAGIC FLOWER aka LOLA

I cannot say enough good things about Tatiana Semenova-Petrossian!
We were eagerly awaiting the arrival of a puppy we had purchased from her last November. The plan was to have someone fly the puppy to us but upon arrival at the Ashville airport, they found out it the airline would not fly a puppy to Minnesota in November because of the cold. We were absolutely heartbroken! The easy thing for Tatiana to do would have been to give us a refund and find a new buyer but instead she hired someone to drive our puppy to Minnesota!!! She felt that we would give her baby a good home and that was most important. I will never forget her kindness.
Our puppy, Lola, is absolutely wonderful and we couldn't love her more. We only wanted her to be our pet but she would definitely win awards if we decided to show her. Tatiana is not only a great breeder, she is a wonderful human being and it shows in her puppies. We stay connected through Facebook and texting and I hope to one day visit her place in the Smokey Mountains of North Carolina.
From Danielle Phillips
Owners of GENTLE POWER OF MELODY
We had been wanting a dog, but the decision process of what breed to get was long and tough. We knew that the addition to our family not only needed to fit our personalities and lifestyles, but that we needed to be able to provide the right fit for the new member of the family. My husband is 6'7" and he couldn't imagine a small dog and we both grew up with large dogs and are very comfortable with them, so that is what we narrowed our search to.
One day, my husband somehow found the BRT breed. I don't know when or how, but I remember him mentioning all the things he researched about them. We continued researching the BRT and finally decided that it was the right breed for our family (after 18 months of research). So, we found Gentle Power breeders, as well as some other breeders with puppies available. Tatiana was exceptionally more responsive to us than the other breeders, and she simply gave us confidence in her and the dogs. She provided us with great detail on the breed, her dogs, and what the dog's would need from us. She discussed our lifestyle and situation and was very honest to tell us we should get a female, as we would be first time BRT parents. After several conversations and e-mails, Tatiana told us she had a puppy in mind for our family. We aren't show dog people but wanted a companion and family member from our special Gentle Power of Melody.
Tatiana did a great job choosing Melody for us. She wasn't pushy about it and gave us great opportunity to see the litter and meet Melody. We chose to trust in Tatiana's mindful suggestion. Tatiana worked with us to pick Melody up in a location that worked for both of us. She gave us info on the breed, DNA, haircut and grooming guide, training guide, expectation, and training resources. We still keep in touch and are desperate to get Melody out for a visit (our schedule is the only thing keeping us form visiting). The Gentle Power breeders are just so friendly and helpful, even one year later!! We couldn't be happier with Gentle Power and we have the best dog for our family. Our girl is healthy, has the best personality and is just beautiful — coat, eyes, everything. She is also a neighborhood favorite!
She has such an amazingly gentle personality. People from our neighborhood actually stop in their vehicles when we are on a walk to say hi to her, and even strangers passing or in a local pet store stop to ask about her and comment on how beautiful she is and how calm she is. They were also often amazed to find out such a large , beautiful, and calm dog was actually a puppy! Our Melody just turned 1 on August 20, 2020 and we can't imagine that she hasn't been a part of our family forever.
Thank you, Tatiana!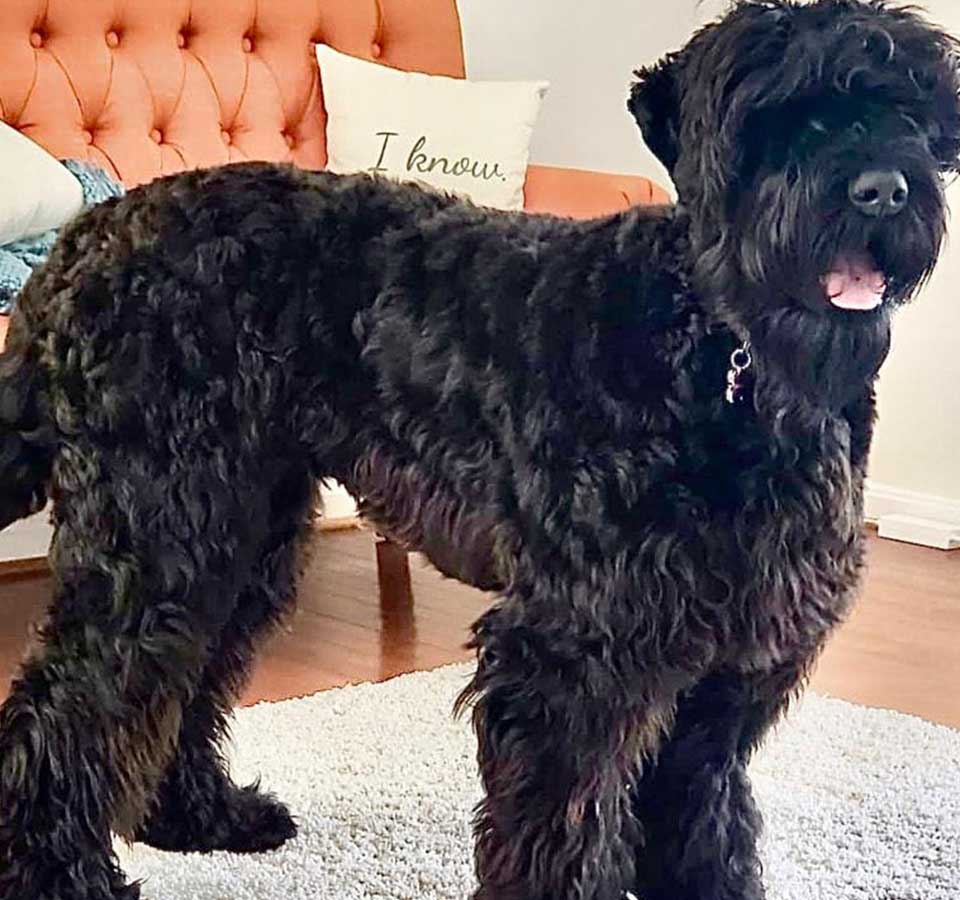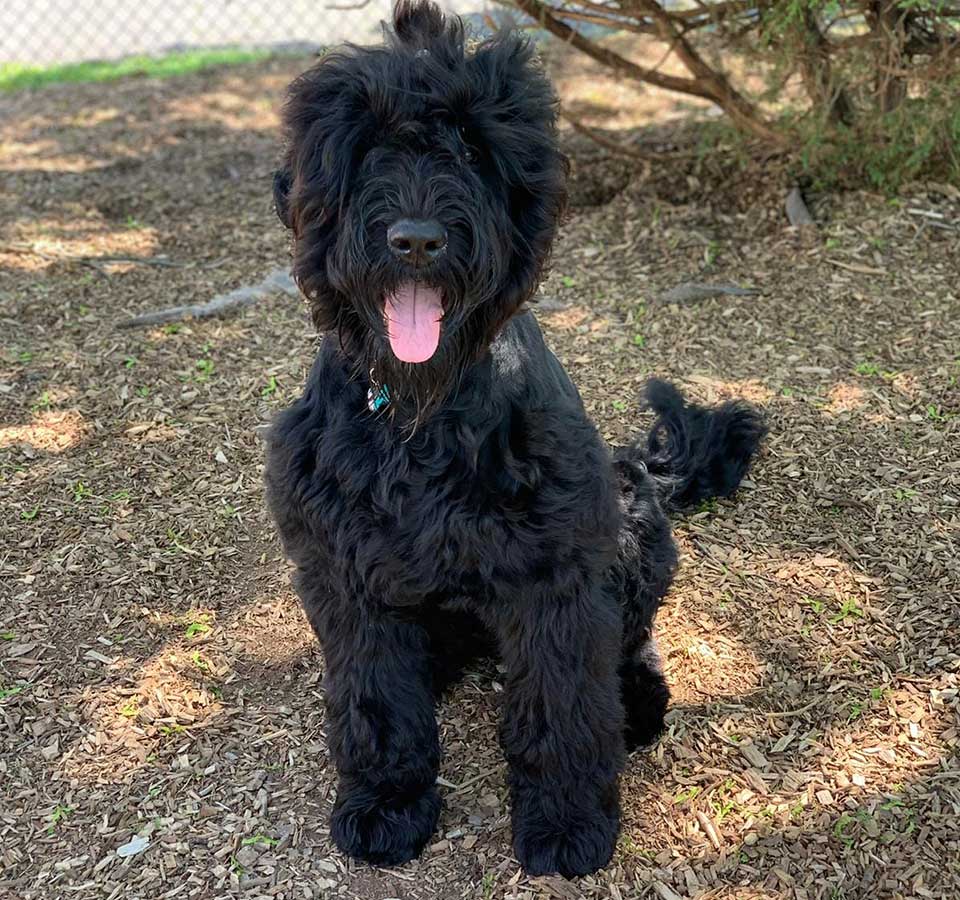 From Karina Kosmatchova
Owners of GENTLE POWER OF MУ RADA
How lucky are we that we found Tatyana and Hamlet?
Not only are they the most wonderful people but excellent breeders! Tatyana was very knowledgeable and picked the perfect puppy for our family! We are now happy and proud parents to the most beautiful baby girl Rada!
Tatyana continues to keep in touch with us and if I ever have any questions she is always there with all the right answers!
Thank you Tanya and Hamlet for everything! I know that we have more to look forward to in the very near future!!